One day Bahama cruise Bahamas Fast Ferry
We also offer 2 night Short Cruises and longer 3, 4, 5 and 7 night Caribbean cruises from either the Port of Palm Beach, Port canaveral ( Orlando), Miami, Ft Lauderdale, Tampa and Jacksonville.
Please ask one of our agents for rates and availability. 954-969-0069
One day Bahamas cruise ora two night Nassau Bahamas cruiseDiscover Island Cruises or Regal Bahama Cruise
2 separate cruise ships, 2different fun tropical vacations.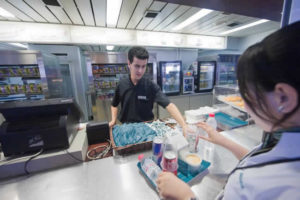 Take a break from work and step right in to paradise beaches, casinos, entertainment, shopping and unlike any other in the Carribean
Visit the Grand Bahama Island and stay in Grand Bahama hotels and resorts
While enjoying your stay in the island, check out the Things to do in Freeport Grand Bahama
For booking assistance, please call toll free 1-888-969-0069 or 954-969-0069 to speak with an agent in person
Required Travel Documents
Bahamian Consulate Miami
1.305.373.6295
about $55. for Bahamian Visas
For shuttle service to and from Airports and Cruise Ports in
Fort Lauderdale, Miami, or Palm Beach